I should probably cut out the ice because my throat is still sore after having that cold..
Anyone notice the new look on my blog?!
I'm still in the middle of making buttons and editing the links but eeeeep!! I'm excited.
I drew everything with my tablet and I can't wait to share my journey as an artist with you guys. I'll make a separate post talking about the many different sections of my blog so keep updated! <3
As you know, to help get me in the mood to continue blogging, and to help fuel my admiration of odd holidays, here is another blog post where I relate this hobby to another:
Browsing online shops/sites and the cute items/ideas they offer

<3
I love sharing them not only because of the fun of finding them, but because I feel that sharing these shops help
support

small businesses and creative minds.
( I will try to keep 80% of the items I share to be from small businesses)
Let me know in the comments what items from the list below are your favorites. There will be a link under each photo to the shop/artist. If you end up purchasing an item, I'd love to know that as well. Enjoy! :) I had a lot of fun making this.~

<3
--------------------------
Today's

odd

holiday is:

Card Play Day.
I in

stantly

thought about one of my favorite fictional antagonists- Queen of Hearts

.
The items I picked out are things that relate to this character and her world- whether it be heart shaped edibles, green hedge maze inspired home decor, clothing worn by the queen herself and her loyal servants/guards...and more. The possibilities are

endless and I had so much fun exploring ways to get inspired. Enjoy!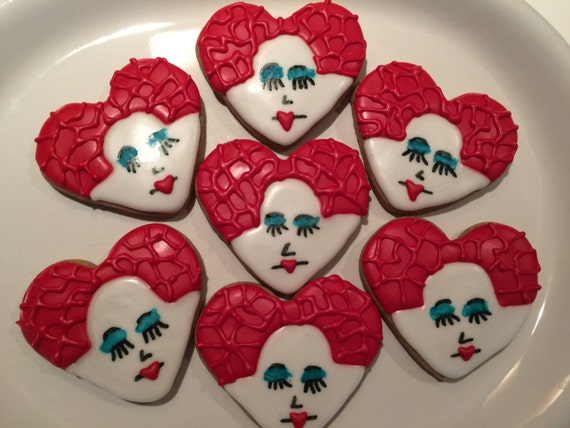 Queen of Hearts Alice in Wonderland Sugar Cookies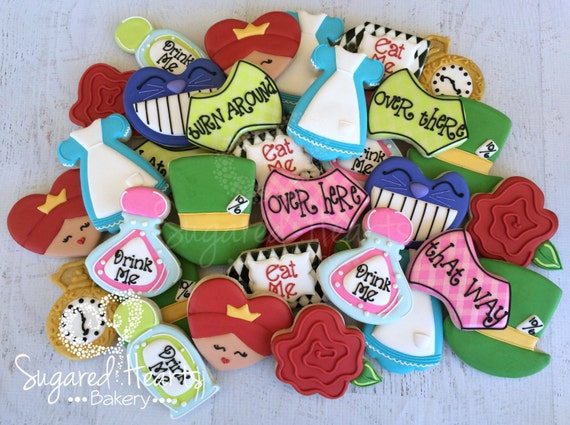 Alice in Wonderland Tea Party Inspired Birthday Cookies - 2 Dozen

Sterling Silver Queen of Hearts Crown Ring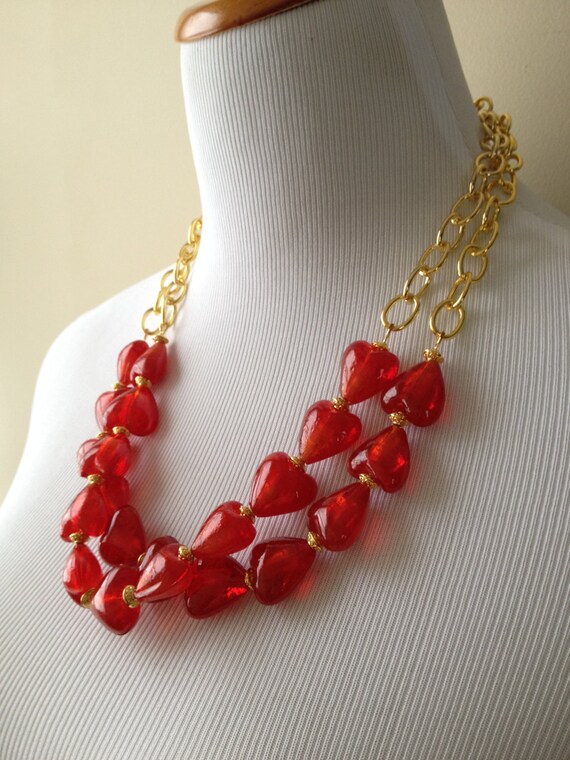 Red Hot Heart Statement Necklace - Queen of Hearts Necklace

Citrine yellow Murano glass necklace Yellow heart necklace Queen of Hearts Necklace

Queen of Hearts (Once Upon a Time, Alice in Wonderland)

Heart Crown Silver Wings Tiara Queen

Queen of Hearts Necklace

Queen Of Hearts Costume

Black "Queen of Hearts" Every day Basic Sheer Soft Bra Bralette

Vintage 80's Heart And checkerboard Sweater Retro Pullover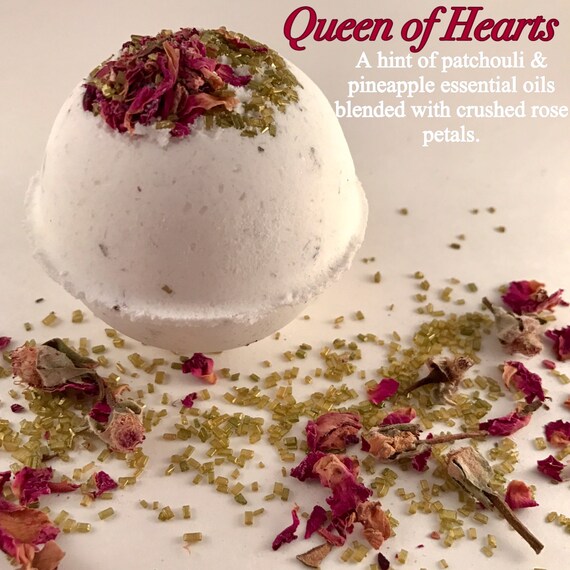 Queen of Hearts Bath Bomb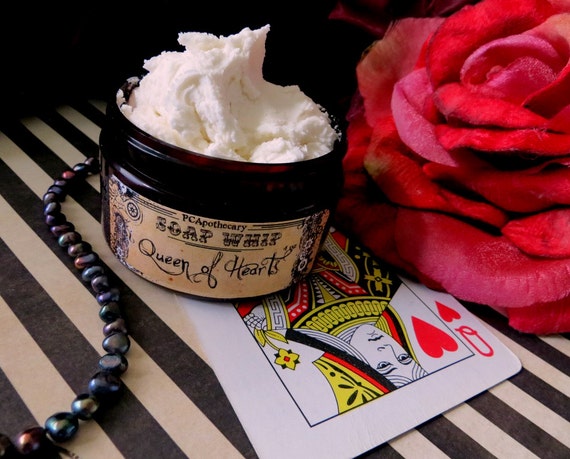 Queen of Hearts (soap whip--roses, passionfruit, vanilla flower)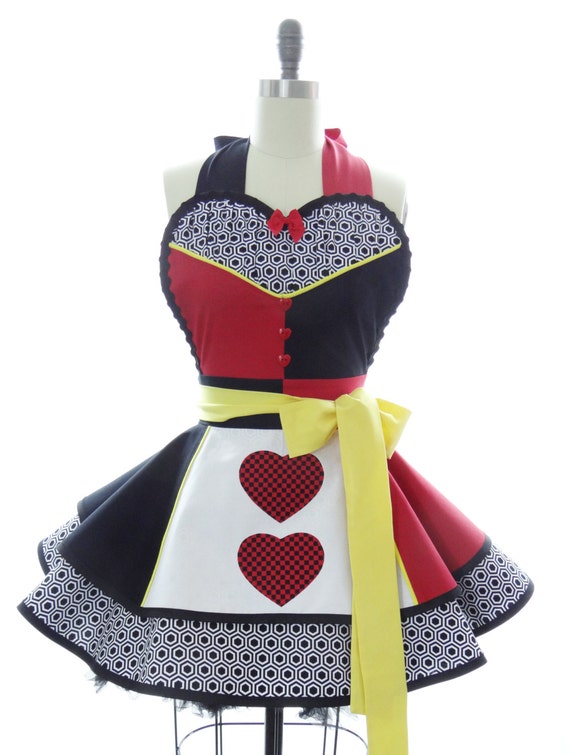 Retro Apron - Queen of Hearts

Artificial grass table runner, mad hattter table decorations

Art print felts Promarkers "Alice & co." colors - Alice in the Wonderland-'

One side makes you smaller- Print
12" Artificial Spade Tree Pot Wedding Mad Hatter Tea Party Alice in Wonderland

Ceramic Mushroom

Vintage 1980s All Over Playing Cards Almost Cropped Top

Paper Straws, 50 Casino Paper Straws

Ace of Hearts Charm Necklace
That's it for now. :)
Thank you for browsing, I enjoyed making this. Have a beaut

iful day!

<3
Don't forget to follow my other websites! I will love you forever

<3