5:58am
It's National Peanut Month ! ~
As you know, to help get me in the mood to continue blogging, and to help fuel my admiration of odd holidays, here is a

blog post where I relate this hobby to another:
Browsing online shops/sites and the cute items/ideas they offer

<3
I love sharing them not only because of the fun of finding them, but because I feel that sharing these shops help
support

small businesses and creative minds.
( I will try to keep 80% of the items I share to be from small businesses)
Let me know in the comments what items from the list below are your favorites. There will be a link under each photo to the shop/artist. If you end up purchasing an item, I'd love to know that as well.
The items I picked out
are
ideas
that relate to anything peanut related. Whether it be p

eanut flavored desserts, or peanut color/texture inspired clothing-

the possibilities are endless.
I hope you have

just

as much fun browsing through my picks as much as I had

picking them.

:)

Enjoy! <3
--------------------------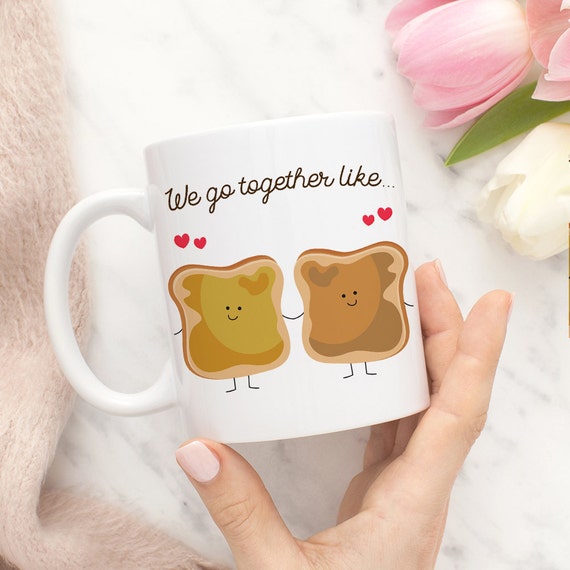 Coffee Mug We Go Together Like Peanut Butter and Jelly Coffee Mug
My Peanut Butter Spoon
Set of Peanut Butter and Jelly, Patches!
Peanut Butter Unisex Embroidered Sweater

6 Large Vegan Gluten Free Peanut Butter Cups
Peanuts Gang Charm Bracelet
Silver Peanut Necklace, Mom to Be Gift
Peanut Butter Me Up Scoop Neck Women's Sweater
Cookie Monster Peanut Butter Cookies
Mr. Peanutbutter Peanut Butter, the enamel pin
Peanut Butter Cookie Keychain
"Ants on A Log" Celery with Peanut Butter Illustration
Soy Wax Candles | No. 140 Peanut Butter Cookies |
Mr Peanut faces fancy rubber pencil eraser set

Colorful Snoopy Peanut Washi Tape


-----------------------------------------
Al righty!

Time to wrap this up

.

Thank you for browsing

, t

he

se

all make

great gifts for friends, or even for yourself

, haha.

<3
TREAT YO S

ELF!
(no really

, you deserve it.)
Have a beaut

iful day!

<3
Don't forget to follow my other websites! I will love you forever

<3